A Message from Incoming Executive Director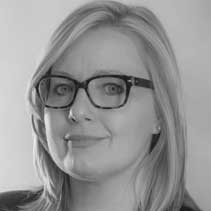 I am honored to take on the role of Executive Director for Pen + Brush and look forward to building on our successful strategies of mentoring artists and writers while giving them the sustained institutional support that allows them to test and expand their vision and sharpen their professional skills.
As you may already know in part, Janice has been my mentor for over 12 years. I worked alongside Janice to bring Pen + Brush's historic mission of supporting women and non-binary artists and writers into the strategic 21st century program of exhibitions and publications that you have come to know and support.
Prior to my years at P+B, I managed a commercial gallery in Chelsea, Claire Oliver, New York; operated Ultra Violet's studio in Chelsea, and was an exhibition facilitator at The Metropolitan Museum of Art. I hold a graduate degree in art history with a concentration in museum/curatorial studies from City College of New York and undergraduate degrees in both art history and visual arts with a focus on painting.
As we look to the year ahead, along with our board of directors and my protégé Parker Daley Garcia, we will be implementing a series of post-COVID initiatives to rebuild and expand our audiences in order to form an even broader base of field allies, collectors, patrons, and appreciators who share in our likeminded goals of cultural equity. Together, we will continue to foster diverse voices and create space for them within our cultural landscape – here's to the next the next 126 years!
Sincerely,
Dawn Delikat
Executive Director