For over 129 years, Pen and Brush has been the only international nonprofit organization providing a platform to showcase the work of professional emerging and mid-career female artists and writers to a broader audience.  This timeline is part of our ongoing historical research project. Pen and Brush's archives are stored on microfilm in the Archives of American Art.

Come As You As Spring Fundraiser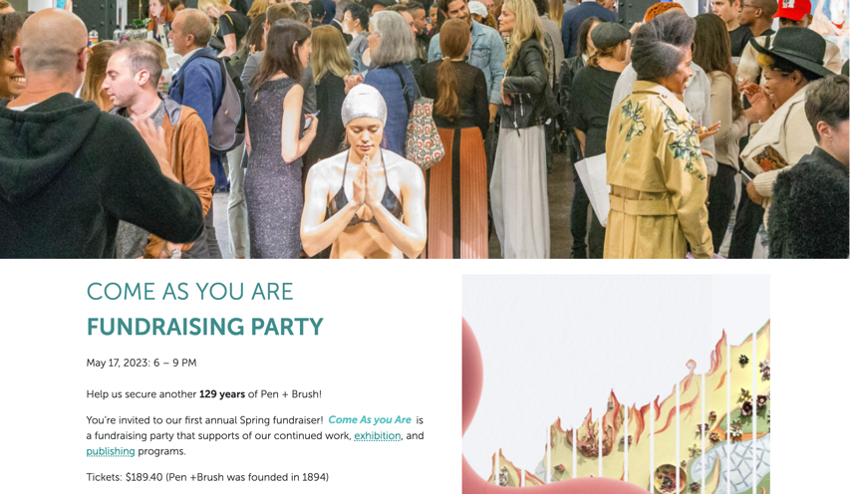 For 2023 Pen + Brush is hosting the first annual Spring fundraiser! 
Come As you Are
 is a fundraising party that supports of our continued work, 
exhibition
, and 
publishing
 programs. The theme is based on the legacy of the safe and communal space that is Pen + Brush which can only be born and fostered out of our dedication to support 
artists who are creating impactful work that is so engrained in a larger cultural dialogue that to deny it recognition is to perpetuate a corrupt society and incomplete canon of the history of art and literature.