COME AS YOU ARE
FUNDRAISING PARTY
May 17, 2023: 6 – 9 PM

Help us secure another 129 years of Pen + Brush!
You're invited to our first annual Spring fundraiser! Come As you Are is a fundraising party that supports of our continued work, exhibition, and publishing programs.
Tickets: $189.40 (Pen +Brush was founded in 1894)
Included with each ticket:
Access to event on May 17th which will feature:
A signed, limited edition print of Bacchanal by renowned artist, Lola Flash.
Hors d'oeuvres inspired by Italian design and contemporary art by JoJo'z Munchiez.
Signature cocktail(s).
Support of Pen + Brush a registered 501(c)3.
Come As You Are in 1932 and in 2023
For decades and throughout Pen + Brush's two locations artists, writers, colleagues, and visitors alike have talked about the "feeling", "atmosphere", "vibe", and sense of comfort and security felt in our space and at our events. These two photographs, one from 1932 and the other from 2023, perfectly embody Pen + Brush's mission to be a beacon for emerging artists and writers, as well as our history of being an open and safe space. This legacy is referenced in an article for the Brooklyn Rail in 2019, where writer, Alex A. Jones wonders "if suffrage-era members might be overwhelmed by transgender rights issues in the United States today". The answer is a resounding no, and Jones uses this 1932 black-and-white image of a festive group of club members and friends gathered, with no less than five dressed as men in suits and mustaches, to say that Pen + Brush has been and continues to become a refuge for women and queer artists and writers.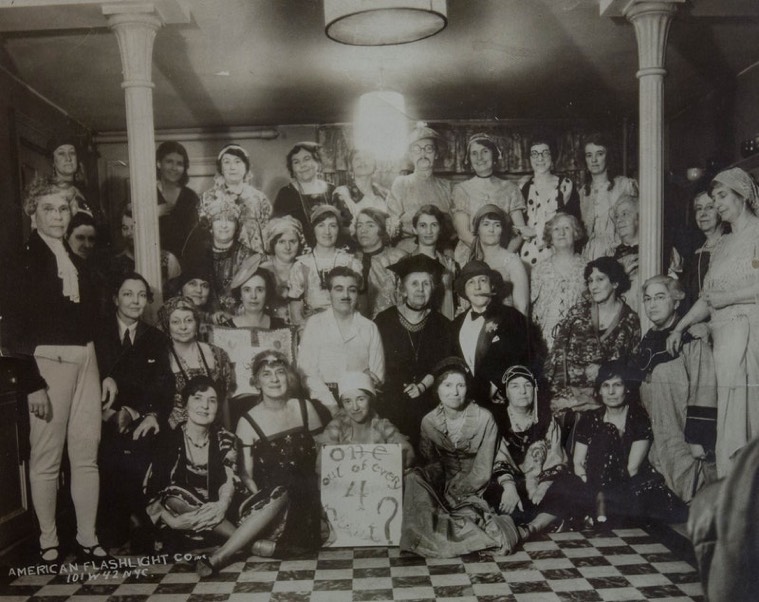 Valentine's Day Party at Pen + Brush, former location 16 East 10th Street February 14, 1932.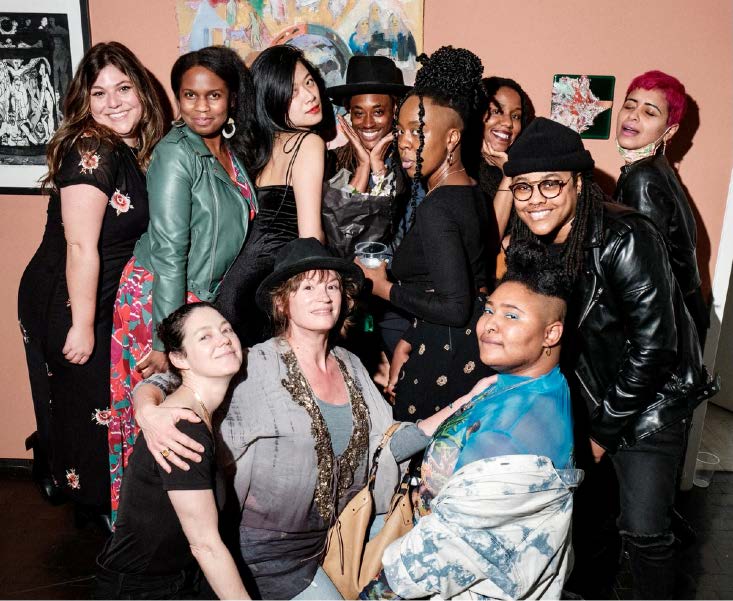 The Ripening Opening Party at Pen + Brush, current location 29 East 22nd Street February 16, 2023.
The safe and communal space that is Pen + Brush today can only be born and fostered out of our dedication to support artists who are creating impactful work that is so engrained in a larger cultural dialogue that to deny it recognition is to perpetuate a corrupt society and incomplete canon of the history of art and literature.
One such artist is Lola Flash. Who, after a lifetime of creating an exemplary body of work that transverses art and advocacy, was still, in a sense, an under-represented voice when we met in 2015. P+B proudly worked with Flash on her retrospective exhibition in 2018 and through that experience and our shared dedication of fostering each other's work, we were able to help make and hold space for Flash's voice and legacy. Her work is now in the collections of MoMA, The Whitney, and National Museum of African American History and Culture, among others. Once again, Alex A. Jones describes this symbiotic relationship best in their article for the Brooklyn Rail, saying "Flash is one of Pen + Brush's biggest success stories, and given her expansive exploration of gender identity and race, her work also exemplifies the contemporary mission of Pen + Brush."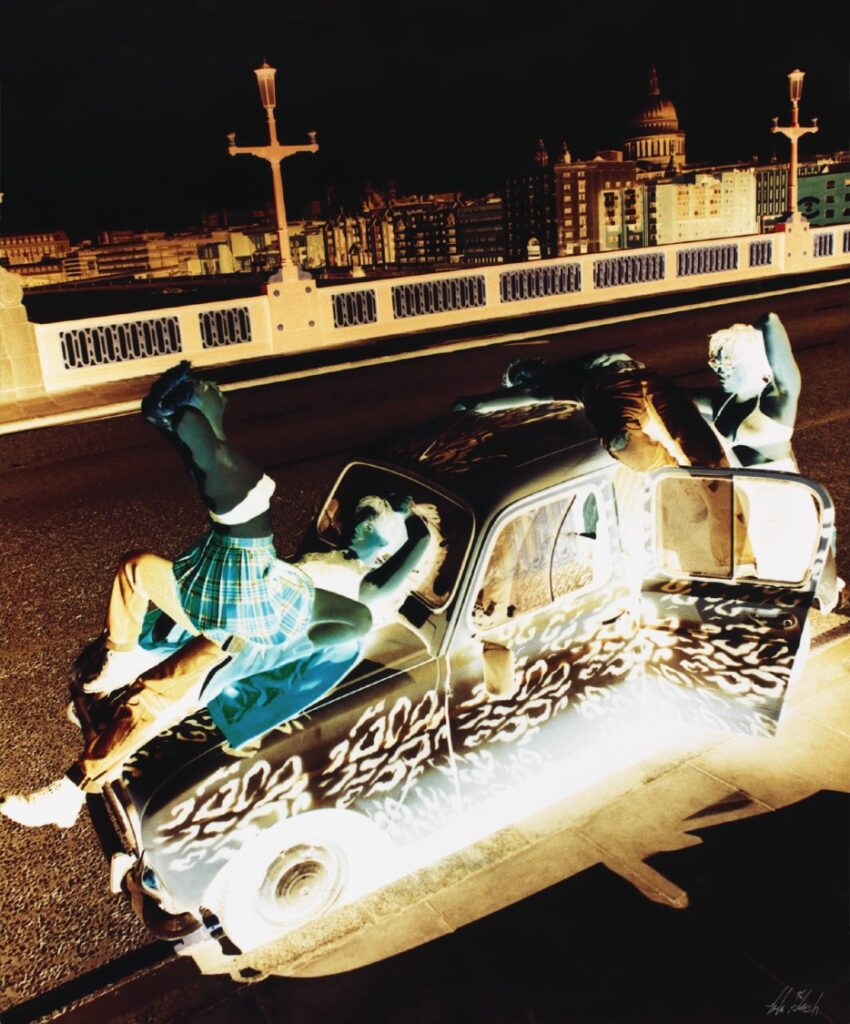 Image: Lola Flash, Bacchanal, 1991, Original cross-colour photograph, Courtesy of the artist and the Sacks Collection
So, for our Come as You Are fundraising party, we would like to offer attendees and donors who purchase tickets as well as those who are unable to attend a "thank you" that showcases one of our biggest artist success stories, Lola Flash, through a limited edition, signed and numbered, poster of a work from Flash's foundational cross-colour series.
Can't come?
You can still show your support for $189.40 and we'll ship you the limited edition Lola Flash poster!
---
---