Dawn Delikat, Executive Director, Chief Curator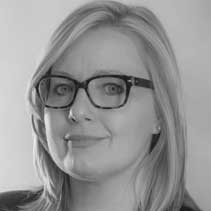 Dawn Delikat is the newly appointed Executive Director at Pen + Brush. In her previous role as Associate Executive Director, Delikat was instrumental in working alongside her mentor, Janice Sands, to bring Pen + Brush's historic mission to support undiscovered and up and coming women and non-binary artists and writers forward into a strategic 21st century program when Pen + Brush moved from its original location in Greenwich Village and re-launched in its expanded contemporary arts programs in the Flatiron District.
Ms. Delikat has facilitated and curated numerous critically acclaimed exhibitions with artists. Her experience includes managing Claire Oliver Gallery, New York, operating Ultra Violet's studio in Chelsea, installing exhibitions at the Morris Museum, Morristown, NJ and working as an exhibition facilitator at The Metropolitan Museum of Art. She holds a graduate degree in art history with a concentration in museum studies from City College of New York and undergraduate degrees in both art history and visual arts with a focus on painting.
Ms. Delikat has worked as an adjunct professor in the fine art department at City College of New York, and Union County College in Cranford, NJ where she has juried and curated several exhibitions at the college's gallery. She has also served as a juror for The Morris Museum's Cache of Kinetic Art, 2018; Melissa Wolf Fine Arts online exhibition Virtual Perspective, 2012; and the Northwest Area Arts Council's 24th National Art Show, Women's Works, 2011.