April 2019 marks Pen + Brush's 125th year supporting the work of women artists and writers! Our exhibition and publishing programs continue to grow and successfully move women artists and writers forward. You can support our work by reading our publications, collecting from our artists, submitting your work, making a…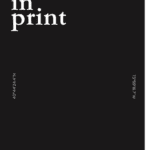 In the 2018, we launched P+B's first literary magazine in the organization's history, the bi-annual Pen + Brush In Print. After 124 years of supporting women in the literary arts, the magazine further expands a platform for sharing the voices of women writers.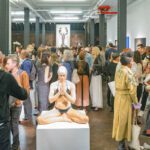 King Woman, the centerpiece exhibition in the fall of 2017, presented recent work by 25 contemporary women artists, boasting a roster that encompassed established as well as lesser-known artists creating in a range of media, including video. Many new works, some created expressly for King Woman, were shown for the…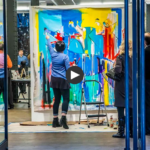 Pen + Brush was featured alongside major art institutions – from MoMA to the Whitney to Lincoln Center – in this episode, demonstrating that we are still an important part of the cultural milieu after nearly 123 years. But even more importantly, the segment shared the story and work of…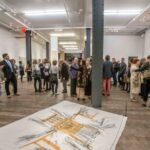 On October 8, we opened our new, purpose-built space with "Domesticity Revisited," a group show featuring four international contemporary artists selected by curator Rick Kinsel from our new visual arts program. During our first season we held a "Literary Takeover" of our space and a large group exhibition titled "Broad…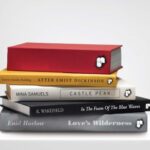 On October 6, we debuted our new electronic publishing platform with four inaugural works selected by our reading board. Publications are available here on our publications page and through Amazon, Barnes & Noble, the iBookstore, and Kobo.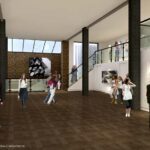 After 120 years in the town house, Pen and Brush moved to a new state-of-the-art facility in New York's Flatiron District, one that offers collectors, curators and the public the chance to experience diverse work by women that reflects the landscapes of contemporary art and writing. When planning and creating…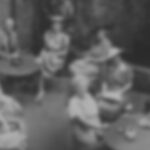 New York City Mayor Michael Bloomberg proclaimed "Pen and Brush Day" on October 23, 2005. He cited the organization's history and contributions "in a city that is both the artistic capital of the world and a bastion of opportunity" as cause for recognition: "Pen and Brush's initial vitality shows no…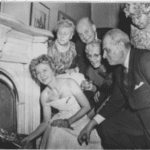 The celebratory burning of the mortgage was a powerful moment in the organization's history, and a visual representation of its commitment to utilizing its assets to further its cause. The catalog commemorating this event includes a list of the writers of The Pen and Brush, Inc. "Our founders pioneered for…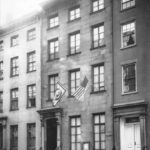 The purchase of the building on 10th Street in Manhattan marked the beginning of a period of stability for the organization's programming. For 29 years before this, various locations had to be rented for all Pen and Brush activities, including meetings and exhibitions. The image shown here of the building…